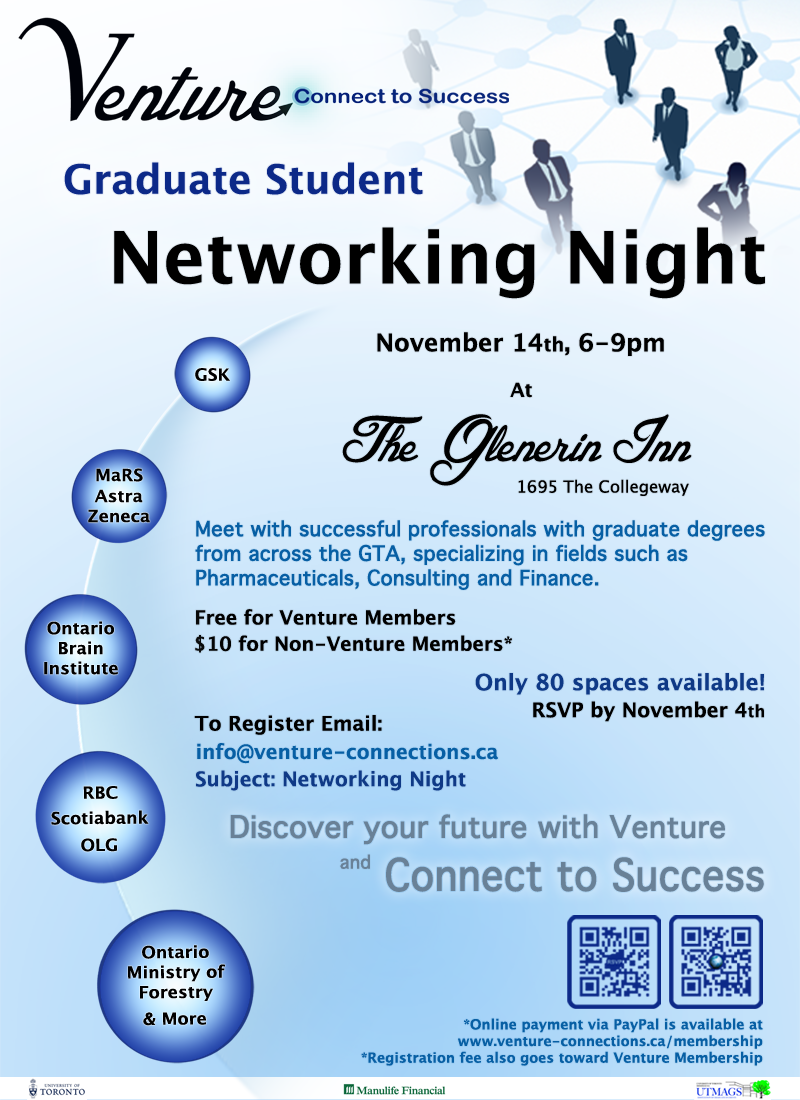 Venture will be hosting its second annual Networking Night on Nov 14th from 6-9pm at the Glenerin Inn.
We will have advanced degree professionals from various companies including GSK, Ontario Brain Institute, VersantVentures, Ontario Centre of Excellence, SHI Consulting, MaRS, AstraZeneca and much more!
Please note that for Venture members, the Networking Night is free. For non-members, there is a $10 fee that will go towards membership. The fee can be paid online at www.venture-connections.ca/membership or in person to Miriam in lab 3023C.