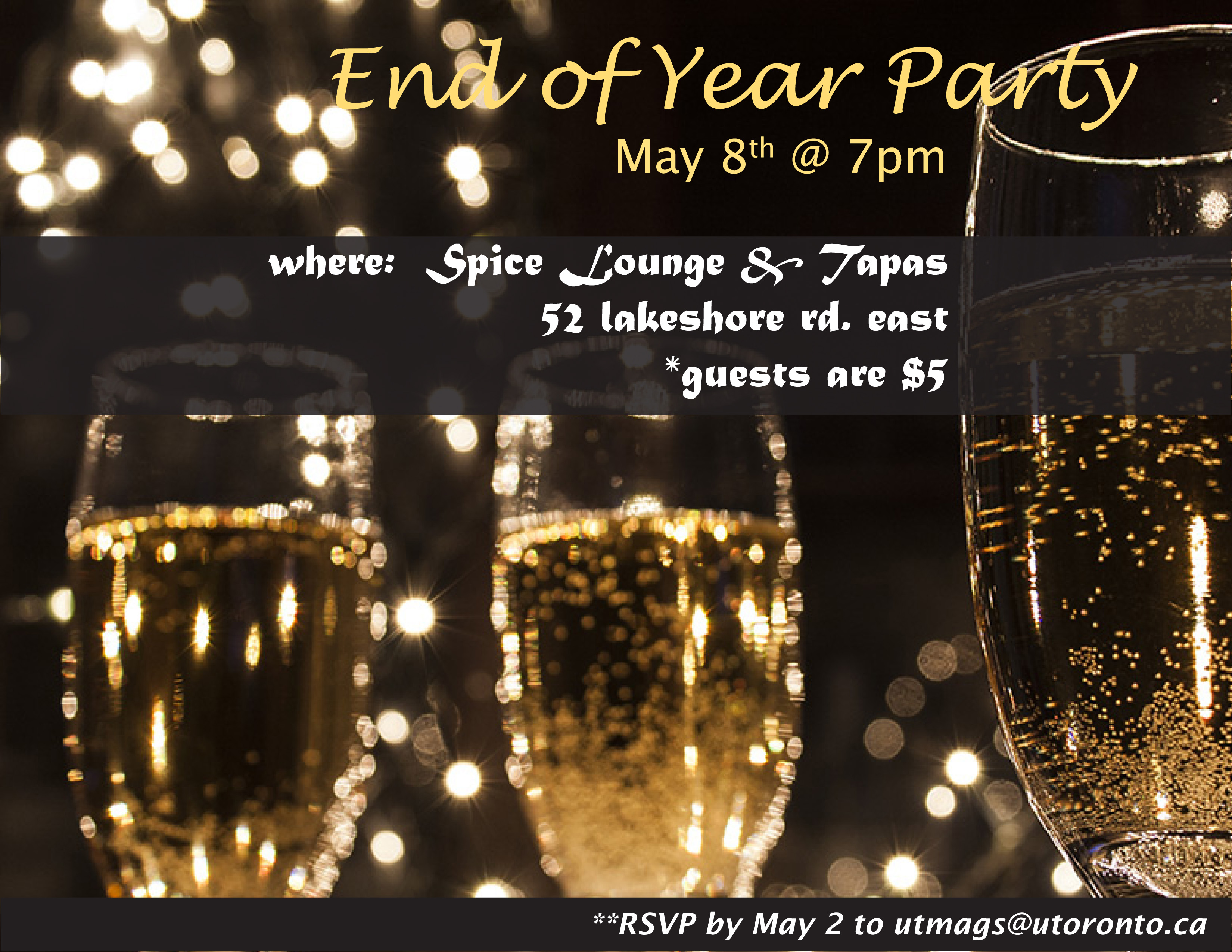 UTMAGS is hosting it's Annual End of Year Fiesta on May 8th, 7pm at Spice Lounge & Tapas.
Join us for some free food to celebrate the start of summer! This event is guest-list only and spots are limited so please RSVP by May 2nd by emailing us at utmags@utoronto.ca or by signing up using our evite:
http://www.punchbowl.com/parties/5296c57b710d0beed154
Hope to see you all there!