Hi Grads!
To celebrate this holiday season, UTMAGS is hosting a holiday event! Come by the Blind Duck Pub on Dec 6th from 5:30 to 8:00 pm and bring your ugliest holiday sweater! There will be food (halal and veggie friendly), drinks and candy bars, plus a trivia competition and raffle. Best of all, we are having an ugly sweater competition (see below for details)! Entrance is 2 food drive donations, or $5. Food drive and raffle proceeds will go to charity.
To sign up for the ugly sweater competition, email hamna.fayyaz@mail.utoronto.ca with group member names (and graduate departments and she can arrange a time to hand out kits via email).
Kit with sweater and basic decorations are provided (but you can use your own decorations as well) (10 kits in total)
Sign up closes Dec 5 at 7pm.
One group member must wear and participate in a small "fashion" show. Audience votes on best sweater a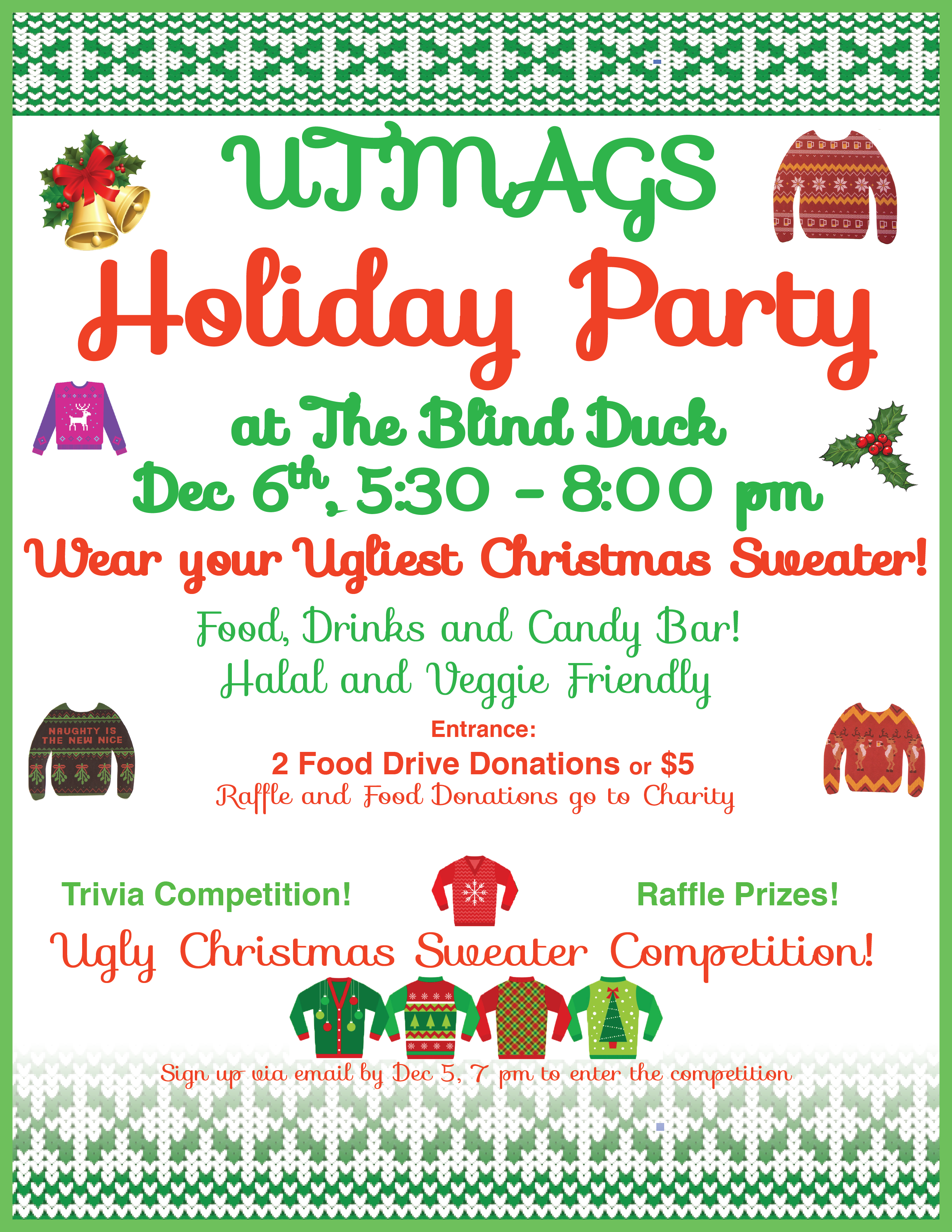 nd the first place team members receive a prize.
So come on by for an evening of fun activities, and celebrate the holiday season with your fellow grad students!