Our Holiday Event is on Thursday, December 15th from 5:30 to 7:30 pm on held campus in the Blind Duck 😊❄️⛄️
Please join our in-person event for some fun games including an Ugly Sweater Competition and a raffle, where winners will have the chance to win prizes like a Ipad Mini, Apple Watch, Nintendo Switch, Amazon gift cards, and much more!! 💰🎁
If you haven't already done so, please RSVP to the event: https://forms.gle/umhA8yQLGz6AexPx6
We will be serving up salad, garlic bread, chicken pasta, vegetarian pasta, cookies and you will also get 1 drink ticket!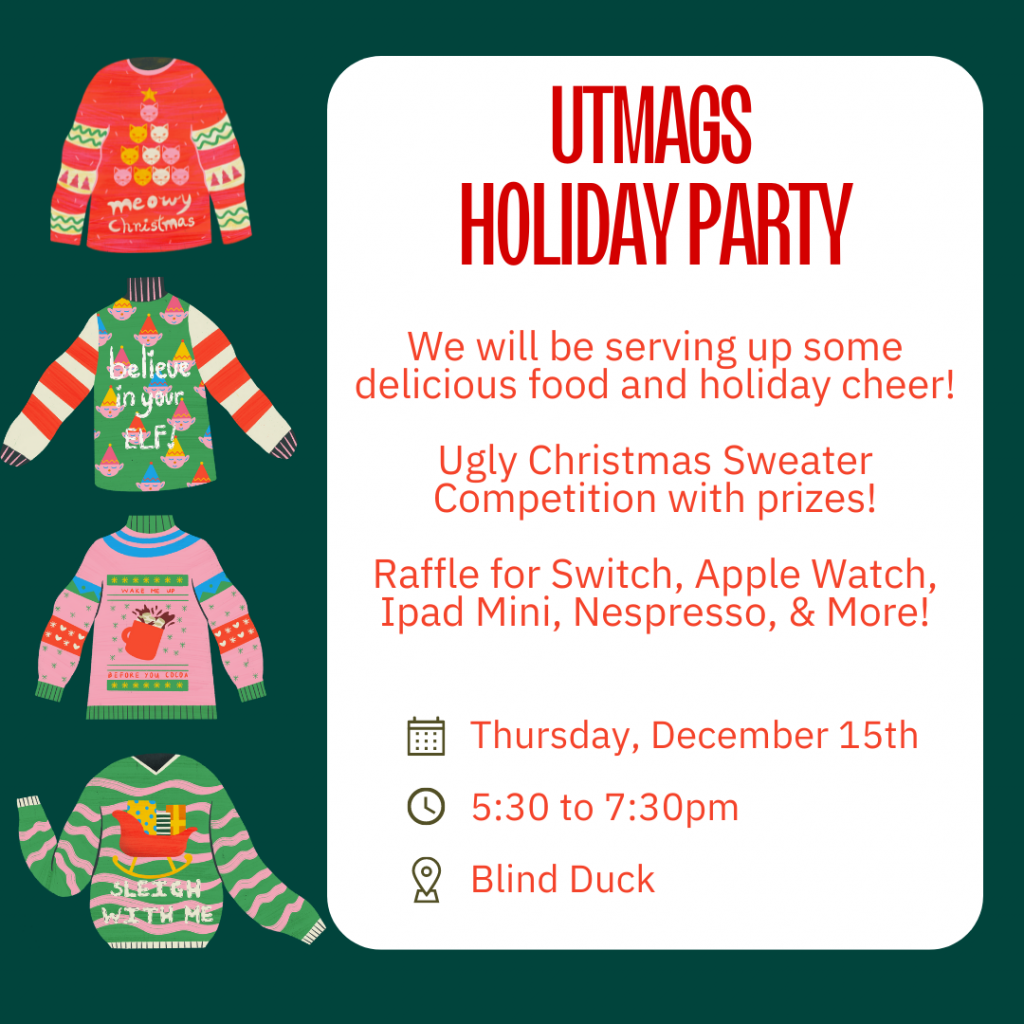 Please continue reading below to find out how to win some of our great prizes!
*** RAFFLE TICKETS ***
Please check your email for the link to purchase raffle tickets.
Raffle prizes include:
Nintendo Switch
Apple Watch
AirPods
Nespresso
IPad Mini
Polaroid
Tickets are $0.50 or 15 tickets for $5 ($.033/ticket). All money collected will be donated after the raffle. We will be having a vote for which organization to send out donations so stay tuned!
*** UGLY CHRISTMAS SWEATER COMPETITION ***
The Ugly Christmas Sweater competition will have prizes for the 1st place, 2nd place, and 3rd place winners! Please wear your sweaters proudly to the event. Students will vote for their favourite sweater during the event and we will announce the winners at the end 👕
Ugly Christmas Sweater prizes include:
1st place: $60 Amazon gift card
2nd place: $40 Amazon gift card
3rd place: $30 Amazon gift card
We hope you to see you all soon! ❄️⛄️