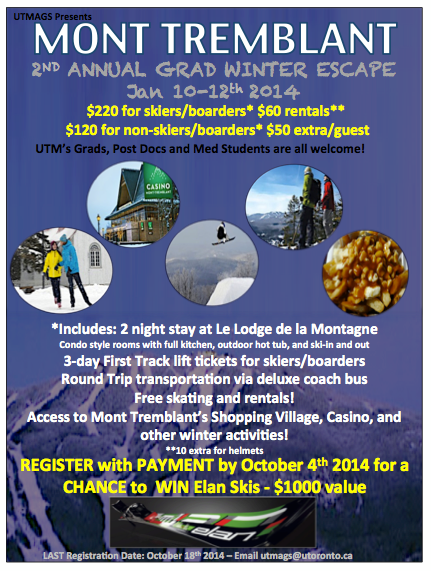 UTMAGS' second annual Winter Escape to Tremblant is almost sold out! RSVP ASAP to utmags@utoronto.ca before you miss your chance to go!
Payments will be collected by UTMAGS on Thursday, Oct 3rd and Friday, Oct 4th from 10am-2pm in the Grad Lounge (DV 1100).
We will be accepting cash, cheques (post-dated for Oct. 4th) and email money transfers (a computer will be set up in the grad lounge so we can confirm payment immediately). Students that register with payment by Oct. 4th will be entered for a chance to win a pair of Elan skis!