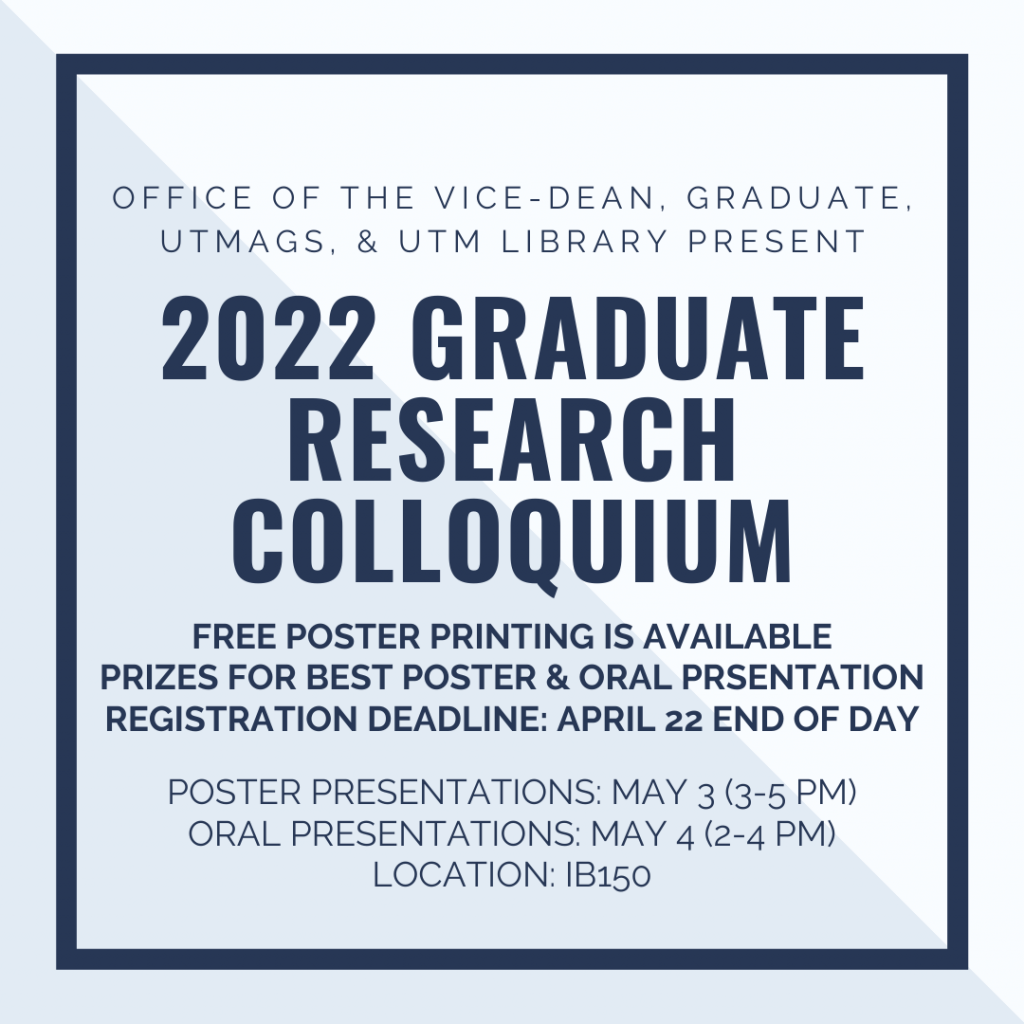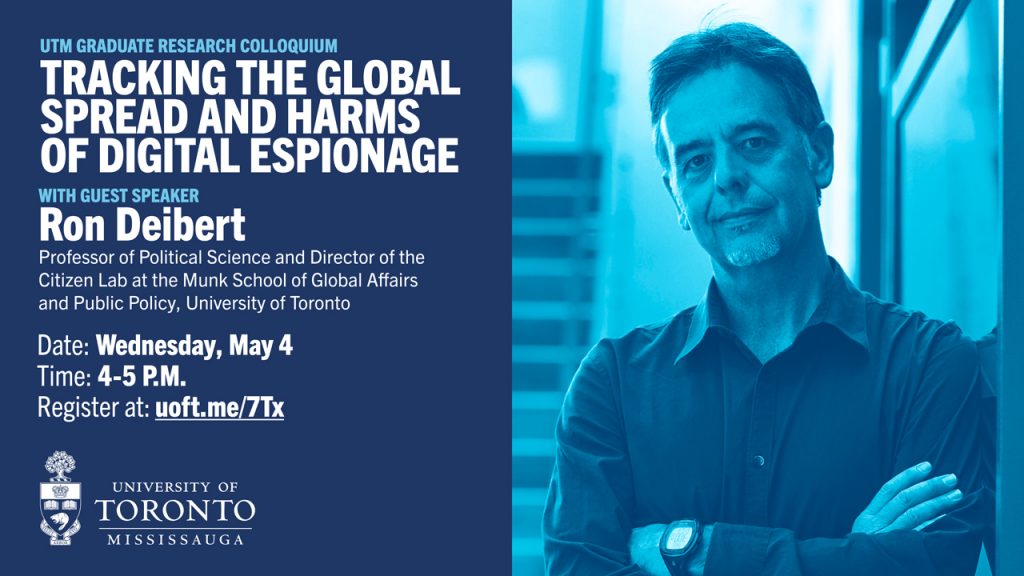 In collaboration with the Vice-Dean Graduate Office, and the UTM Library, we are excited to invite you to this year's UTM Graduate Student Research Colloquium which will be held in-person. This event will be held over two afternoons – Tuesday, May 3rd, from 3:00-5:00 pm will be the poster presentations and Wednesday, May 4th, from 2:00-4:00 pm will be the oral presentations.
At 4:00 pm, special guest speaker, Ron Deibert, Professor of Political Science and Director of the Citizen Lab at the Munk School of Global Affair and Public Policy, UofT will give a talk titled 'Tracking the Global Spread and Harms of Digital Espionage'. Please see the attached poster for further details.
Free poster printing will be available, sponsored by the Vice-Dean Graduate Office. IMPORTANT: Please read the attached printing parameters and award's criteria that were shared by email.
When submitting your abstract please indicate whether you prefer an oral or poster presentation. There are a limited number of oral presentation slots; abstracts not selected for an oral presentation will be given a poster presentation.
All graduate students and postdoctoral fellows are welcome to participate.
The registration deadline is, Friday, April 22nd, by end of day.
Please access the following link to register, https://forms.office.com/Pages/ResponsePage.aspx?id=JsKqeAMvTUuQN7RtVsVSEPkn-BxJBoFJks_0U6vuuMRUNVRMTkdMRUJMUVIxNjlCMktFR1dVODlaVy4u