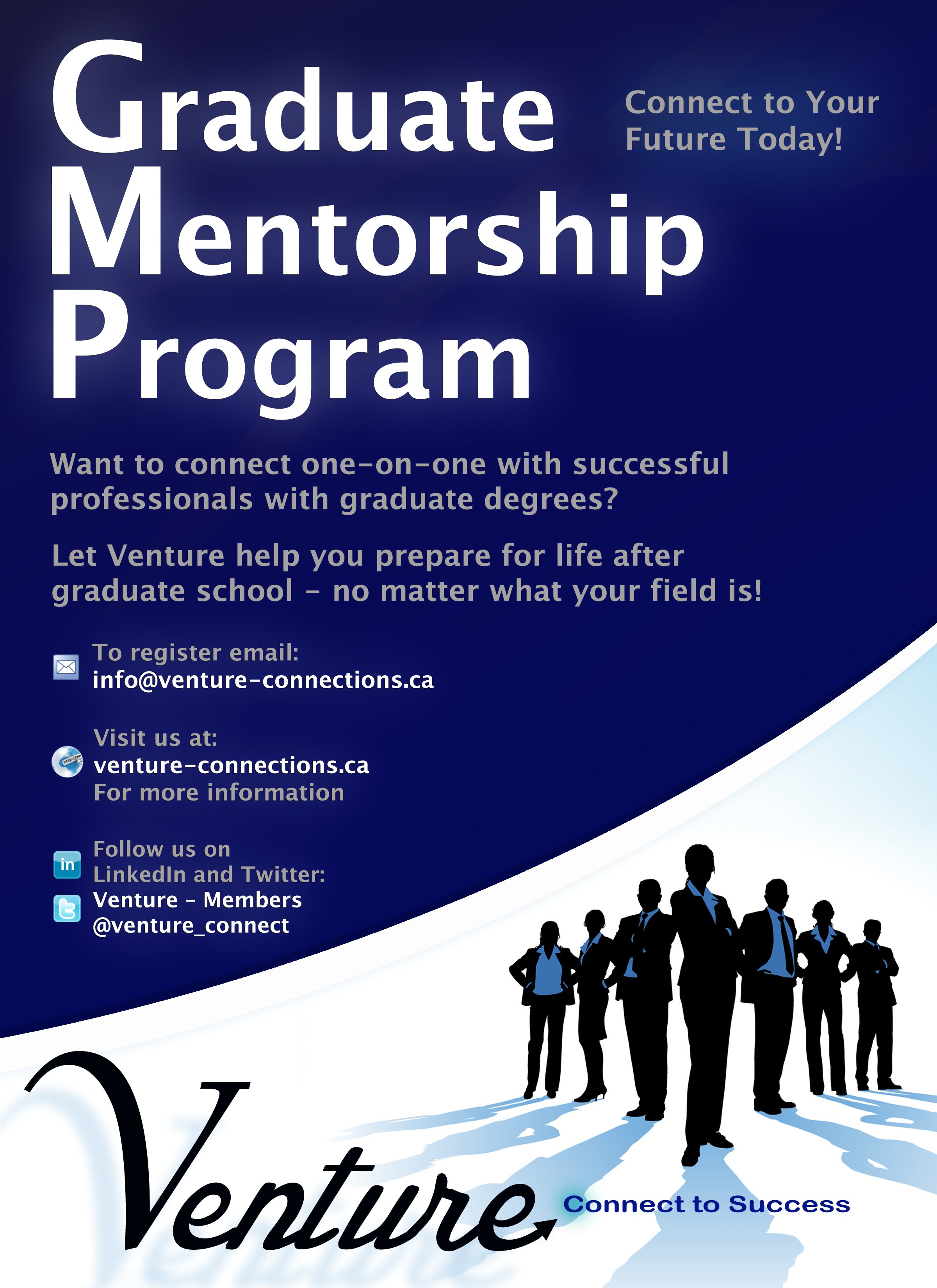 Are you interested in meeting professionals with advanced degrees? This is your chance to find a mentor that will guide you through your academic career and help you prepare for a successful career outside of academia. The GMP has over 60 professionals with various advanced degree backgrounds who are willing to mentor graduate students. This is a great chance to increase your professional network and gain insightful advice from people who have been through grad school. Most of these mentors are also willing to provide you with informational interviews and are happy to connect you to other companies and inform you of possible internship positions.
A recent UTM alumni, Michael Preston (PhD, geography) was a member of
Venture and the GMP and had this to say about our programs:
Thanks to Venture's coordinated networking events with current professionals
holding post-graduate degrees, I was able to identify a whole range of careers
that require the transferable skills of graduate students, which I had no idea
they even existed. Venture also offered a fantastic Graduate Mentorship
Program, where I was able to get one on one advice on how I should specifically
prepare for the business world. Being proactive in my career search and the
advice I gained through networking was key to my success in being offered a
new career in consulting, so soon after completing my PhD. I thank the team at
Venture for this opportunity and opening a whole new world of possibilities.
If you are interested in joining the GMP and learning more about alternative
careers and meeting professionals in your field of interest, please register by
sending Venture an email! You can also learn more about the GMP by viewing
the attached poster or visiting our website at www.venture-connections.ca